Providing Windows and Doors Since 1963
Solid Wood Entrances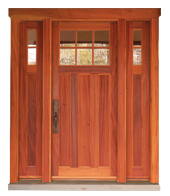 Important and even profound statements can be made at the entrances to your home and its rooms. To that end, solid wood entrances speak volumes in announcing that you, and your guests, have in fact arrived.
Solid wood entrance doors are available in a large variety of wood species and decorative glass and grille options. A real joy can be sensed when finishing them with a beautiful decorator colour or stain that will permit you to present an aesthetic of true individuality and style in your home.
---
Steel & Fiberglass Doors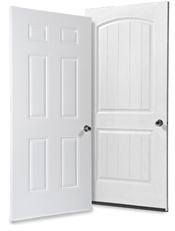 Two of the most popular options available to Bowen clients are steel and fiberglass doors. There is certainly no short of benefits to either of these options, if steel and fiberglass doors are, of course, something that is a feasible option for you.
These doors are made of components that are built to stand the test of time! You'll enjoy a hassle-free door system with performance, durability and elegance guaranteed for years of regular use.
---
Gliding Patio Doors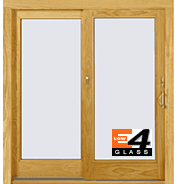 Sliding patio doors allow for a great sense of freedom in the home. First, the giant glass area makes the garden seem like another room to your house. Second, it takes merely a quick movement to slide the doors open and step outside.
We sell only doors that are structurally very strong and sound. Our top-of-the-line sliding patio doors contain 4mm tempered safety glass, double mortise and tenon corner joints, in addition to heavy-duty, adjustable ball bearing tandem rollers.
---
Swinging Patio Doors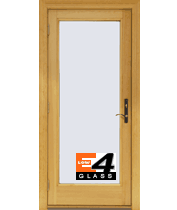 The swinging patio doors of today boast any number of exquisite features, not least of which are its comfort and energy efficiency. Without question, swinging patio doors have become a very popular option.
Literally strong enough to withstand the harsh typhoon conditions off the coast of Japan and the -40 temperatures of Canada's Arctic, our doors are available with aluminum clad exteriors and solid brass multi-point locks.
---
Swinging Terrace Doors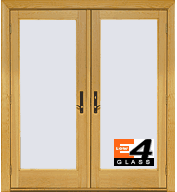 Open your home to the garden with doors that combine a classic European look and hi-tech construction.
Great for easy access to a patio or garden, swinging terrace doors also bring light and a sense of unlimited space to the interior of your house.
Traditional Style – Hinged in the middle, with one fixed panel and one that opens/closes.
French – Hinged on the left and right, both doors opening from the middle. This style combines nicely with other fixed panels.
---