Bowen Windows – Gliding Windows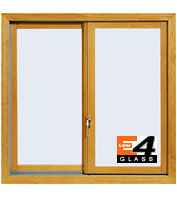 The beauty of sliding and gliding windows rests in their very simplicity. With one fixed sash and one sliding sash for ventilation, they look particularly stunning in combination with a picture or an arched window.
A simple design promotes reliability and durability and is a great option where outside clearance is limited. Outside screens also help to keep insects from the sliding track and, by extension, from your home.
For added security, a heavy-duty cam lock with extruded vinyl track can also be used to allow for additional peace of mind.
Our professional window services include the following:
No Strings Attached Estimate
Discuss your options with one of our window pros. We will create a custom estimate for your project.
Expert Installation
Our professional and clean installers will come and install your brand new windows.
Contact Us to Speak With One Our Window Professionals: