Awning Windows – Bowen Windows Ottawa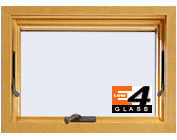 To an already inspiring window landscape, awning windows are a unique means of bringing air and light into small, dark places in your home. They are also versatile and can be stacked vertically or side by side to create a dramatic effect.
The rugged hardware and quick release sash action add to the awning's appeal, while its unique bottom opening style provides airflow and guards the interior of your home from rain and snow.
Our professional window services include the following:
No Strings Attached Estimate
Discuss your options with one of our window pros. We will create a custom estimate for your project.
Expert Installation
Our professional and clean installers will come and install your brand new windows.
Contact Us to Speak With One Our Window Professionals: