Bow Windows – Bowen Windows Ottawa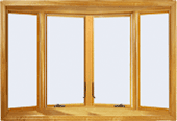 Few things compare to the undeniable charm and beauty of a gently sweeping bay or bow window. In addition to a great way to add more light and space to your home, either option can be used to create the perfect setting for a reading corner, breakfast nook or even a mini greenhouse. You can choose between fixed or operating windows, three angles of 34, 45 or 90 degrees, and even have a seat built into in the bay!
Our professional window services include the following:
No Strings Attached Estimate
Discuss your options with one of our window pros. We will create a custom estimate for your project.
Expert Installation
Our professional and clean installers will come and install your brand new windows.
Contact Us to Speak With One Our Window Professionals: